Do what you do best and outsource the rest!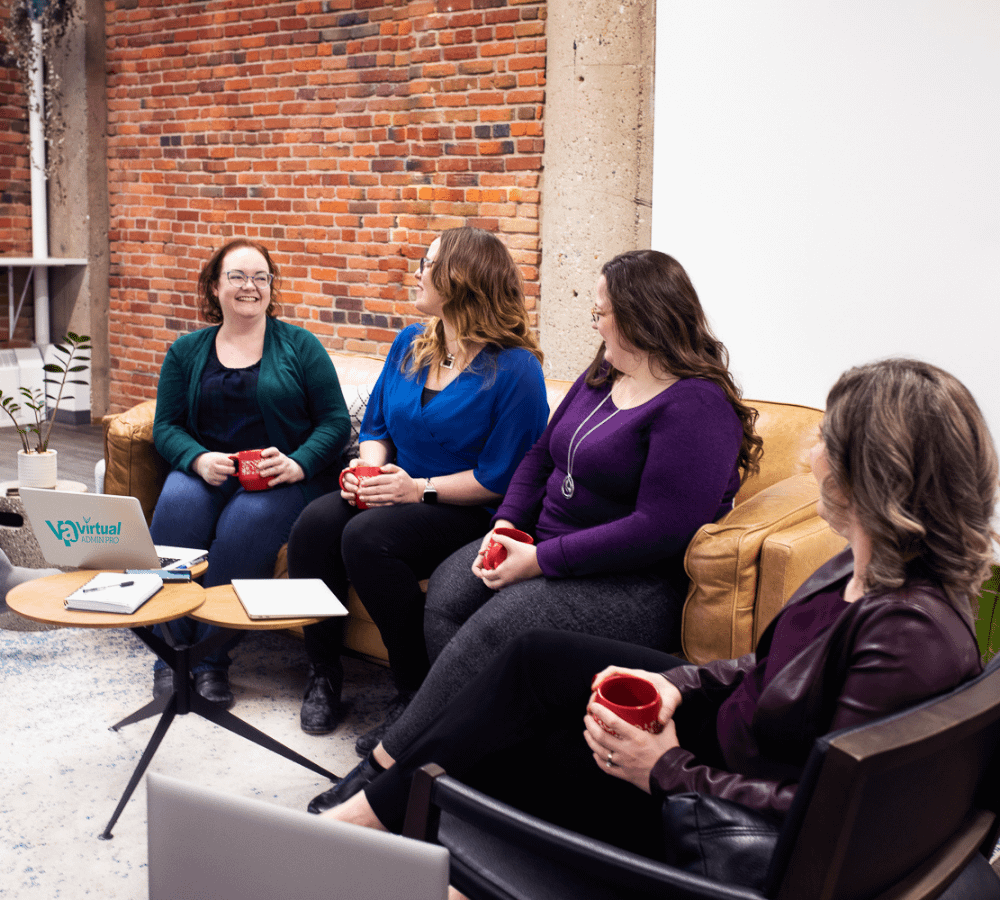 Virtual Admin Pro has been serving the Edmonton community and beyond for almost 10 years! In 2012, this business started as a way to make some extra $ while my children were very young. We have grown since then, and today my team and I provide administrative, creative and technical support to small and medium-sized businesses throughout North America!
I am fiercely proud of my team and the quality of work that we do. Whether it's administration, editing services, social media strategy, or technical support, we approach every task with enthusiasm and attention to detail. 
We would love to get to know you and your business, and discover how we can help you reach your goals!
A Virtual Assistant (VA) is an independent contractor who provides administrative, creative, or technical support to your business. You can hire a VA for one-off tasks, like assistance on a large project or launch, or you can develop a long-term relationship and receive regular, monthly support.
When you hire Virtual Admin Pro, you have the advantage of an entire team that you can lean on. Each of us comes to the table with a variety of skills, training and education that can help take your business to the next level! Our goal is to provide you with excellent support and customer service. Just as importantly, we want to be easy to work with! We have a simple hourly billing system, and we don't require you to commit to a retainer or a minimum number of hours up front. You simply tell us what you need help with, and we'll send you pricing and timelines. We are happy to take any task off your plate and allow you to focus on other areas of your business that require your own personal attention.
A Virtual Assistant is your business BFF!
Virtual Assistant Services
What Our Clients Have to Say
"Sarah's work at the CPLC has been central and integral to its success. She is highly organized, very prompt in her replies to questions, and shows diligent initiative. She is a fast learner of new material and in addition to initiating new avenues that will help the company expand or save costs, she is able to follow through on the ideas and execute them after self training. Sarah is a skilled communicator, able to help guide conversations and meetings with both efficiency and humour. When she came to the CPLC she already had a reputation for helping previous businesses she was involved with, and she left an indelible mark on our company's growth as well. We recommend her with the highest accolades."
If there's one regret I have over the 13 years I've been a blogger and content creator, it's not working with Virtual Admin Pro sooner! I've had the pleasure of working with Sarah & team for 3 years now, and it's been an incredible partnership. They've been able to expertly take care of many aspects of my business like social media scheduling, SEO, video editing, content writing, comment moderation and so much more. This has enabled me to focus on the creative aspects I love about my business like videography, photography, and content creation. With the help of Sarah & team, my blog and social channels have grown exponentially over the past few years. I couldn't have done that without Virtual Admin Pro, and it feels amazing to work with a company that I trust completely. I can't wait to keep growing together!
If you're bogged down with day-to-day administrative tasks and would rather spend that time growing your business, Virtual Admin Pro is your answer. Highly recommend.
We first reached out to Sarah and her team during March 2020 when the world was completely uncertain about what was going on. We wanted a constant presence on social that would provide our followers education and some laughter, without selling or pushing any products. Thanks to Virtual Admin Pro we were able to find that presence and work within our budget to achieve results, focus on our community and grow our followers. As a small business owner, there are many hats to wear and it was time for us to seek out a professional to help us reach our goals and streamline our social media efforts and Sarah and her team have done an excellent job of providing the solution we were looking for.
I've been working with Sarah and her team for a couple years now and I would be so sad to lose her! She's easy to communicate with, takes time to understand my aesthetic and goals and always, always delivers. She's done everything from creating printables from my templates to drafting my newsletters, creating sign up forms, drafting blog posts from an outline or from an old video, managing my pinterest and facebook growth, responding to comments and emails, creating roundups of my old content and even editing youtube videos from raw clips.