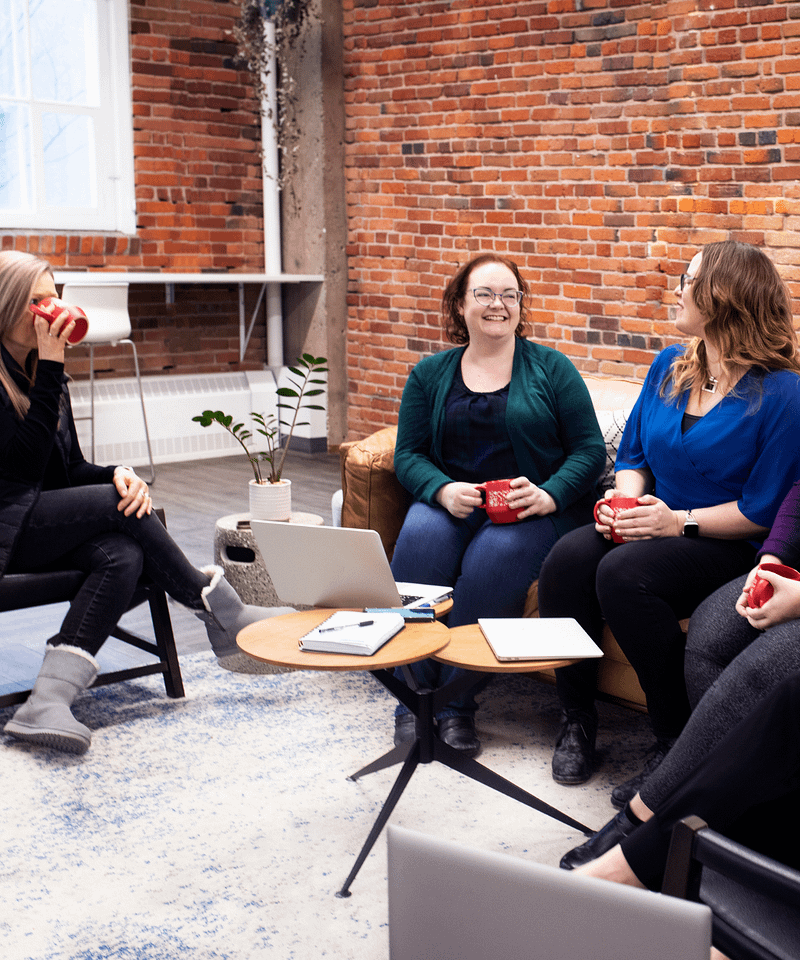 Are you looking for a virtual assistant (VA) to assist you with your blog or small business?  Virtual Admin Pro has been serving the Edmonton community and beyond for almost 10 years! 
As we head into 2022, Virtual Admin Pro has grown to a team of five, and I am so proud of the work we do together.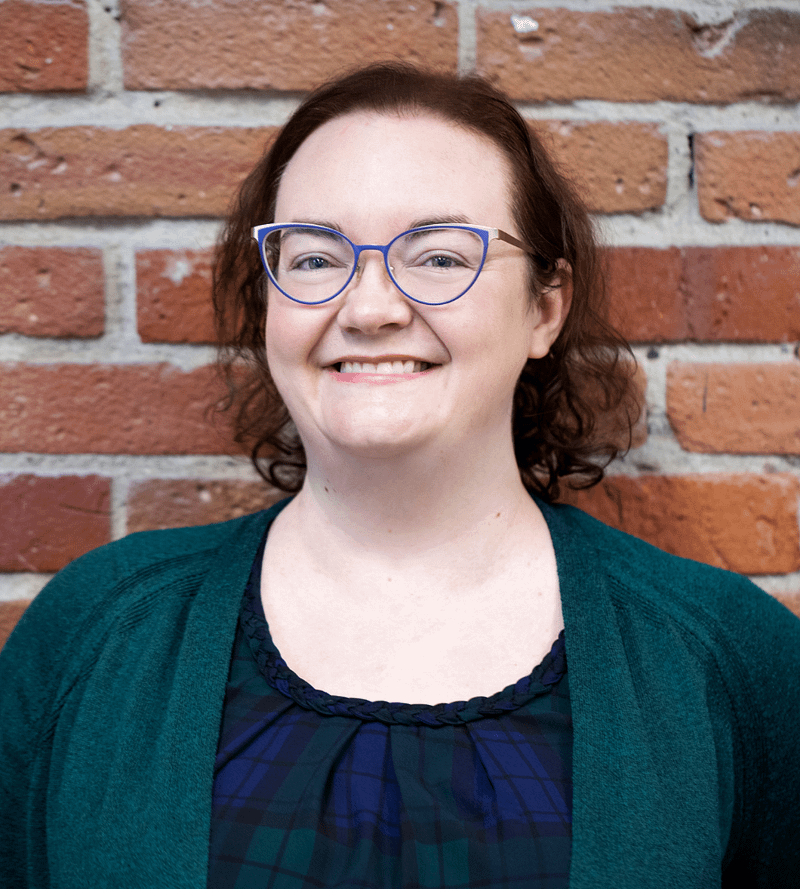 What do you do when you want to stay home with your kids but still work? Become a Virtual Assistant!
I've been a Virtual Assistant (VA) for 10 years, and I've never been happier with my career path and professional life. This business affords me the opportunity to take on clients and projects that I find interesting and challenging and that grow my skill set through training and development, as well as the flexibility to choose my hours and be present for my kids. I feel incredibly fortunate to work with an amazing group of clients who trust me with their businesses and allow me to have it all as both a working and stay at home mom.
Even though General VA is not a popular choice in my industry, that's what I am, and I love it! Over the years I've thought of niching down to a narrow skill set, but I really enjoy the variety and unique challenge of offering a broad range of services – it keeps my workday varied and interesting, and my skill set wide and ever-developing. I've taken many courses in my quest for professional development, including Meagan Williamson's Pin Potential program, several courses from Courtney Foster Donahue (FB Framework, SEO, Email Marketing), and a wide range of continuing education courses in web design, SEO, Photoshop, copywriting, and video editing. Besides all this official coursework, I have also had the opportunity to work with many successful businesswomen. They have large, engaged online audiences and a clear vision for their business, as well as the confidence and ability to execute this vision.  I have learned so much from them, and they have deeply influenced how I run my own business.
I live in Edmonton, AB with my husband Jordan, our two kids (Julianne age 12 and Colby age 10), two dogs, and two cats. When I'm not working, I love cooking, spoiling my pets, playing board games, and getting lost in a good book.
Out of high school, I was very excited to land my first administrative job at a small local carpet cleaning company as an evening telemarketer. While telemarketing would quickly go the way of the floppy disk (thank goodness!), this job was valuable for me because I discovered I had a knack for administration and customer service work.
After this realization, I went to Grant MacEwan and took a Human Resources Management certificate program. This led me to my next professional adventures, working for a large construction company as a personnel manager and then for an Aerospace company as Executive Assistant to the Vice President. It was during my time as an executive assistant that I had my babies, and decided to leave the traditional workforce and become a stay-at-home mom.
Virtual Admin Pro started in 2012 when a friend of mine needed some help managing her business emails. From there, my clientele grew to include a wedding photographer and a photography school.  I kept thinking of ways these businesses could gain more customers and grow, and soon expanded my business and my skill set so I could take on more responsibilities like website administration, editing, social media, and more.  As my skill set grew so did my client base, and I soon began doing work for a large textiles company (2016), a veterinary clinic (2018), several bloggers (2019), and funnily enough, that very same carpet cleaning company where my administrative career began!
In 2020 my business really began to flourish, and there was too much to do for just one person! It was time to start building an amazing team. As we head into 2022, Virtual Admin Pro has grown to a team of five, and I am so proud of the work we do together.
This is a tough question for me to answer! I truly do love variety in my day. I suppose if I had to choose, my favorite tasks are ones where I get to create. I love designing and producing handouts, brochures, and digital flipbooks. I also enjoy creating graphics for social media. And, although some might find it tedious, I personally think editing video is a relaxing activity!  
I have a diverse employment history ranging from retail management, accounting, hospitality, and government work at the federal level. I left the official workforce 16 years ago to be a stay at home mom. I've now been working with the team at Virtual Admin Pro for the last 2 years, and I couldn't be happier with where my career is taking me. My wide range of client service work and life experience has left me with a good understanding of how to tailor and deliver appealing marketing strategies, and I am so pleased to be able to use these skills along with my creative side to help the clients of Virtual Admin Pro market themselves to the fullest. I am involved in Graphic Design, Pinterest, and SEO, and love creating graphics and writing content for social media that showcases our clients' invaluable products and services.
I live in Edmonton, AB with my husband, two children, two cats, and our new puppy. In my spare time I enjoy trying out new recipes on my test subjects (husband and children), playing board games, walking and training our puppy, as well as spending time with friends.
I have been an Admin Assistant for over 20 years! I started out working in a Dental Lab and then moved to Condominium Management. While working in Condominium Management, I discovered my love of numbers and organization, so I also did accounts receivable and began taking bookkeeping courses. When I became a mom I was lucky to be able to transition from working in the office full time to working from home part time and in the office part time. When I was approached by Sarah to join Virtual Admin Pro, I jumped at the opportunity. I love the day to day variety, although bookkeeping, spreadsheets, and numbers continue to be my favourite tasks. When I am not working, I love to craft and play games with my husband and three amazing kids.
I am a freelance editor with 10+ years of experience in structural and stylistic editing, copy editing, and proofreading.  I offer my skills to the clients of Virtual Admin Pro to ensure that all content they produce is accurate, interesting, and attractive! Whether you are creating website copy, blog posts, social media content, newsletters, or anything else, I make sure your writing is the best it can be. The best part of my role is hearing when clients are thrilled with the tweaks I've made to their content, and that they feel confident and excited to share it with their audience.
 I live just outside Edmonton Alberta, Canada, with my carpenter husband, three children, my parents, and two cats.  In my spare time I like to read children's literature, simple living philosophy, and theology, and run an easy-paced 10K once a week.  We practice frugal living, do a constant stream of renovations on our fixer-upper house, and enjoy traveling to Saskatchewan and British Columbia to visit our family there.
I am a Graphic Designer with more than 15 years of experience. I received a diploma in Graphic Sign Design from NAIT at the start of my career, and have spent most of my professional life since then working in the sign industry, designing interior and exterior signs. When I became a mom, I moved to contracted work so I could work from home and spend more time with my family. The majority of my work slowly became social media based, and I am loving every minute of it. I design graphics for the clients of Virtual Admin Pro and help them present their audiences with beautiful, professional posts that communicate their brand, passion, and message. I am a proud mom of two wonderful kids. We love spending our time together crafting, baking, and being silly. My daughter already has her own Pinterest page filled with ponies and unicorns, and hopes to be a graphic designer as well someday.
Ready to Hire an Amazing Team of Virtual Assistants?
Contact us today and we'll book a call to discuss what your biggest pain points are, and how we can relieve you of them!