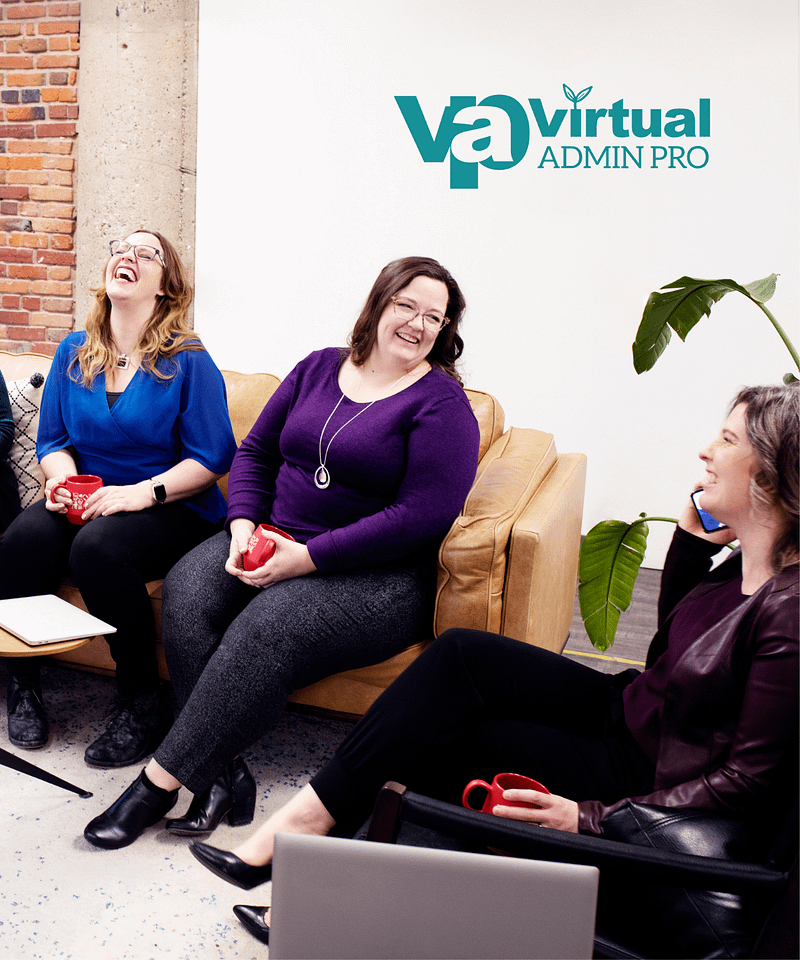 Virtual Assistant Services for Small Businesses
Are you looking for a virtual assistant (VA) to assist you with your small business? We love working with small businesses! In fact, all the services we offer are designed with the small business owner in mind. We've worked with a wide variety of service-based businesses, such as a local tire shop, an animal trainer, a daycare, honey farm, yoga studio, psychologist, and more!
If this is your first time working with a VA, congratulations! We know this is a huge and likely scary step for you – but we promise, once you take the plunge, you will wonder why you waited so long! Typically, we work with small businesses who are either looking to scale their business and  are unsure if they need or can afford additional staff members, OR they already have a full team, but they need help with specific tasks like website development or marketing. We can help in either situation!
We offer a range of service levels, and you can start small by delegating just a few tasks to us until you feel comfortable giving us more, or we're happy to dive in and manage it all for you right away!
Your Social Media Channels
Have you been struggling to build your audience on social media? Do you put out amazing posts but see very little engagement? Are you feeling like social media is just a big waste of time?
We get it. Social media (just like SEO) is a long game, and it takes time and consistency to make the magic happen.
Typically, we meet with our social media clients quarterly to discuss the upcoming quarter and find out where they would like us to focus our efforts (new services, seasonal promotions, increasing engagement, etc.). Then we create a content strategy! From there, our goal is to be at least one month ahead in creating content for social media channels. For example, you can expect to see all your posts for March by the beginning of February. This gives us lots of time to make any changes you desire to the graphics or the copy, get your final approval, and then queue it up for posting at the relevant time.
We can:
Create beautiful graphics that showcase your brand
Research hashtags to help you gain new followers
Edit video content for each platform (Facebook, Reels, YouTube, etc.)
Write amazing copy to drive people to your website
Just like you, we're a small business with a tight budget, so we're always looking for ways to repurpose your content to keep the cost of services down and the value high. Whenever possible, we'll create content with more than one platform in mind. So, if we create a series of posts about "10 reasons to purchase your lenses from a licensed optician", we'll repurpose and repackage that content in a meaningful way across all relevant social media platforms, and even create a blog post for your website with it!
We can provide you with any level of support to help you building your following. 
For example:
Respond to all comments
Engage with your followers
Identify and follow accounts that are specific to your business. For example, if you're a furnace cleaning company, we could research and follow local HVAC companies to start building potential referral connections for you.
The bane of every business's existence and yet…a necessary evil? We provide newsletter support for several clients. We can draft your weekly or monthly newsletter, complete with professionally edited content and beautiful images.  All you'll need to do is schedule it!
Are you looking for professional editing services? We've got you covered! We've edited a variety of content, including:
Website content
Blog posts
Newsletters
Educational workbooks
Handouts
Staff biographies
Flipbooks
Welcome packages
PowerPoint presentations
And more!
This is another service that leaves small businesses with the question, "How can you edit my content about animal training when you know nothing about training?!" Great question. The answer is: because we aren't experts in your field, we make great editors! We take on your client's perspective when we edit your content, and if we're having a hard time following it, chances are some of your readers might be too. We can point out areas where we think you need to expand your ideas, define concepts, and more.
As well as editing for content and style, we also offer copy editing and proofreading services. We don't need to be experts in your field to recognize grammar, spelling, and punctuation issues! We will make sure you don't use the same word three times in two sentences, or the wrong form of complement/compliment. We will check for all these kinds of errors and also for plain old typos, so you can be confident that the content you're putting out there for your customers is a true reflection of your talent and dedication to your craft.
We love creating digital and print resources! If you have an idea for a digital flipbook, handout, form, or brochure, we can help. Contact us today and we'll send you some examples of resources and forms that we've created for other clients.
Ready to Hire an Amazing Team of Virtual Assistants?
Contact us today and we'll book a call to discuss what your biggest pain points are, and how we can relieve you of them! 
We want to make this process as simple and painless as possible for you!